Our musical kids! Our 'intonation babies' We know what their musicality sounds like at Stage 1! It's partly how we recognized them as GLPs. Regardless of whether or not they can sing, or use speech, we know what they pick on their AAC, or on You Tube. Their musicality is legend…so much so that when they have perfect pitch, we know it — because they really don't want us to sing with them, because our pitch is not perfect! We understand all of this, and we are not offended.
But our kids do advance in language development. Stage 2 is like gestalts-on-shuffle…which tune/intonational contour do GLPs pick? Or is the combo…well, a combo?
And then comes Stage 3…uh, what? No echo in our heads? Referential pointing to a single thing, and saying a single word? What? And then combining that single word with another? Where's the tune to this analytic-style combo?
And then comes Stage 4…you want me to add word + word (without any melody to map it onto? You ALPs are so weird!!)
Enter, Corinne Zmoos, MS, CCC-SLP and *musical Speech-Language Pathologist* whom I have dubbed 'the missing link.' She is here to inform us that that musicality of our Stage 1 kids is still there, and tappable, at Stage 4, and 5, and 6.
Are you ready? This is your free primer, an intro to Music Theory for Supporting GLPs…and Stage 4…and beyond!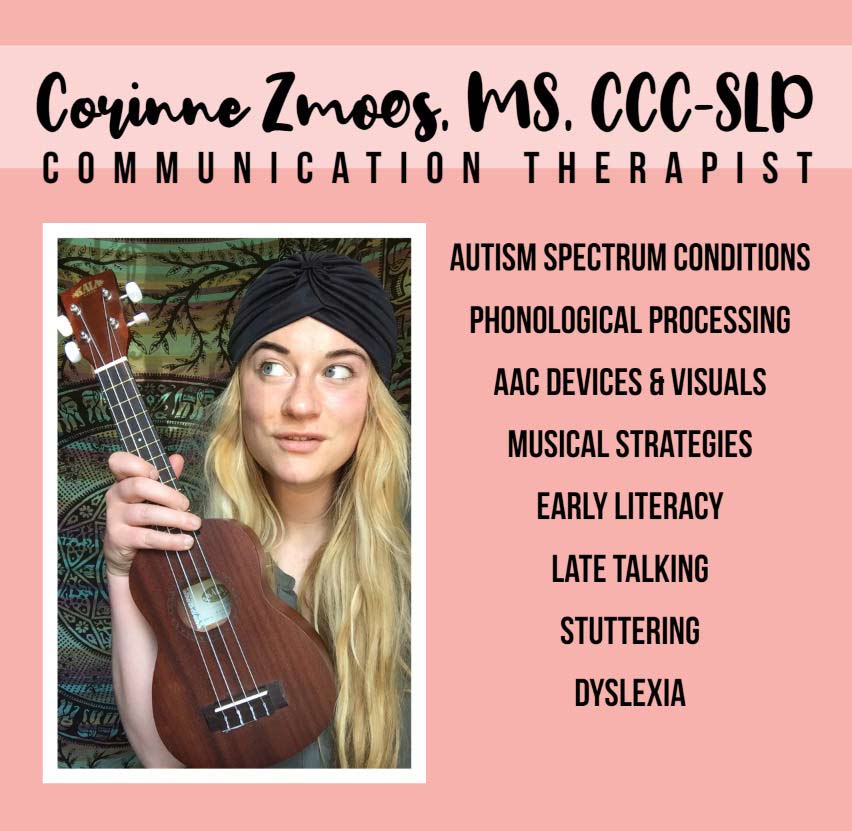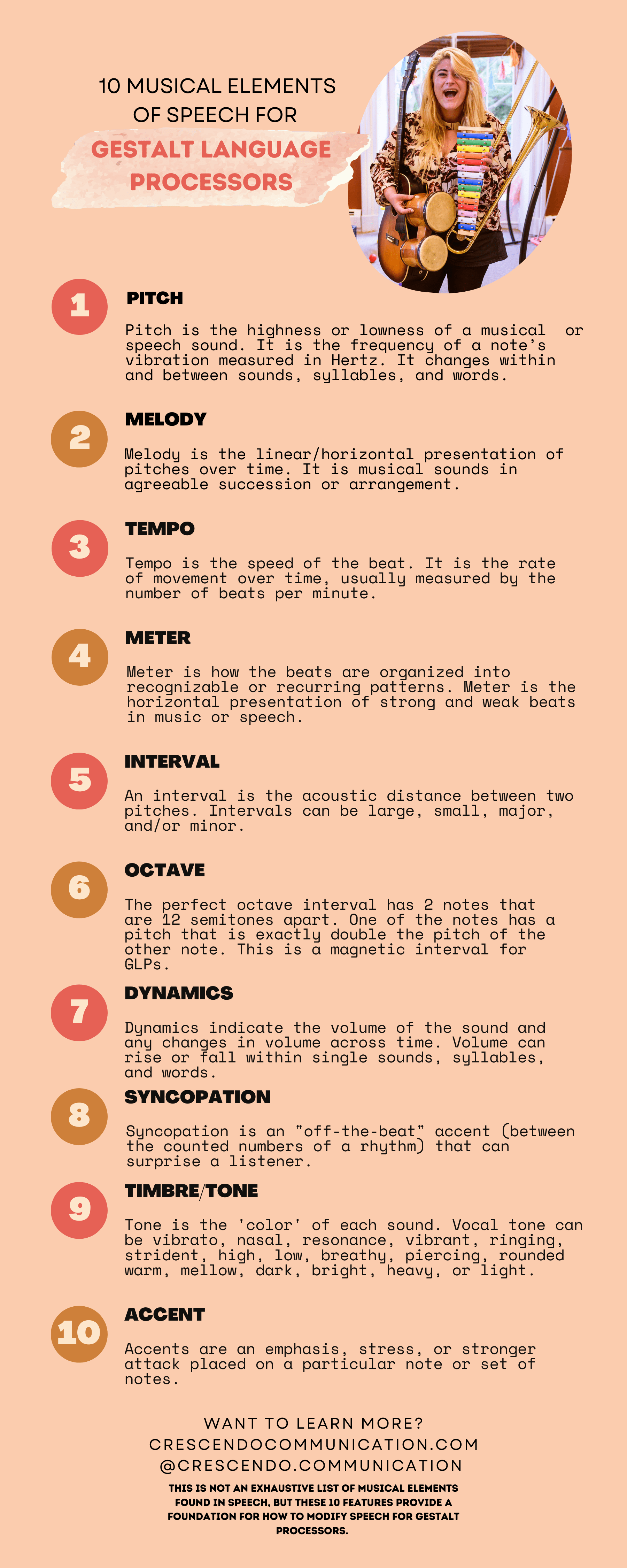 Corinne Zmoos, MS, CCC-SLP is a musical speech-language pathologist in Baltimore. She is a progressive clinician who embraces whole body, root cause approaches that draw from as many disciplines as possible. She regularly collaborates with occupational, physical, recreation, music, art, and play therapists to develop her perspectives and skillsets. 
She received her BA in speech & hearing sciences from the George Washington University and achieved her masters in communication sciences and disorders from Emerson College. Her niches are gestalt language processing, songwriting therapy for executive functioning, and speech-generating devices. 
In 2019, Corinne started Crescendo Communication LLC to provide private musical speech therapy to DMV families in their homes and schools. She is currently a clinical supervisor to a multidisciplinary early intervention team in Washington, D.C., where she coaches and trains therapists about how to deeply and authentically support caregivers to affect major change for their kids.
Music Theory for GLPs Part 1
Music Theory for GLPs Part 2
Music Theory for GLPs Part 3
Music Theory for GLPs Part 4